WELCOME TO LAYMAN FARMS
Layman Farms, LLP is a first generation family operation, with history dating back three generations. Located in Northwest Ohio, we are a long-term, continuous no-till corn and soybean operation combining owned and rented acres, in addition to some custom-farmed acres.
We also operate a custom farm drainage and land conservation business as well as a custom variable rate fertilizer and lime application business and retail seed and chemical dealership.
Our focus as landowner and tenant is to preserve the land through environmentally responsible practices which return back to the soil each year, more than is taken from it.
Layman Farms
Our History
As a 3rd generation, Ohio family farm, Layman Farms has operated in Lynn Township, Hardin County, Ohio since 1919. The first generation relocated to Hardin County, Ohio in 1919 from Champaign County, Illinois and began a small family farm. The current generation assumed management in 1979.
We have been a 100 percent continuous no-till cash grain operation since 1993, alternating traditional field corn with food grade, non-GMO soybeans. While initially purchased to facilitate our own operation, the equipment used in the drainage, conservation and fertilizer/lime businesses is used to improve the farms we rent as well as do custom work for others.
Our team members include Jan Layman, Cindy Layman, Genny Haun, Matt Haun, Ron Hamilton, Chris Vermillion, Aaron Barlow, Randy McCune, Carl Musselman, Jerry Layman, and Holly Layman Cannode.
Layman's Language
For an inside look at our operation, please check out the newsletters below!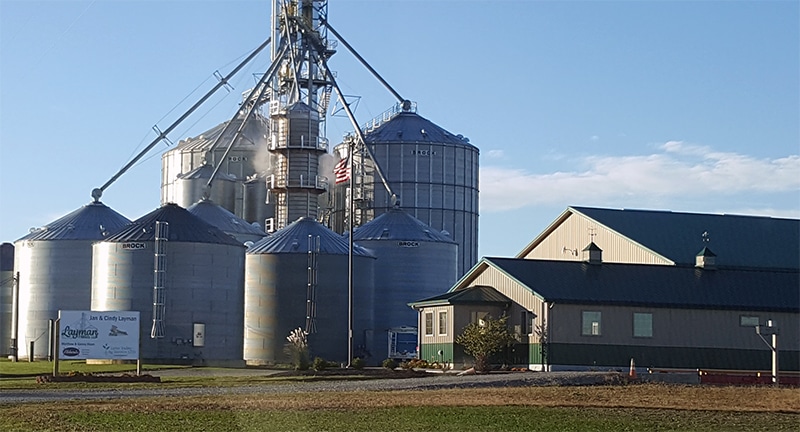 Cash Grain
Corn and soybeans remain the major focus of our operation. We own, operate and maintain the full line of equipment necessary to raise these crops as well as store them and deliver them to market during non-harvesting months. GPS-guided soil sampling provides specific prescriptions for variable rate fertilizer and lime applications as well as seed populations.
Drainage, Land Conservation and Land Clearing
What began as a way for us to install our own field tile, build waterways and clear fencerows became an enterprise to improve land we rent as well as a means to provide custom work for others. We own and maintain a line of equipment to facilitate this type of work including a tile plow, rotary ditcher, tile trencher, backhoe, hydra-hoe and bulldozer.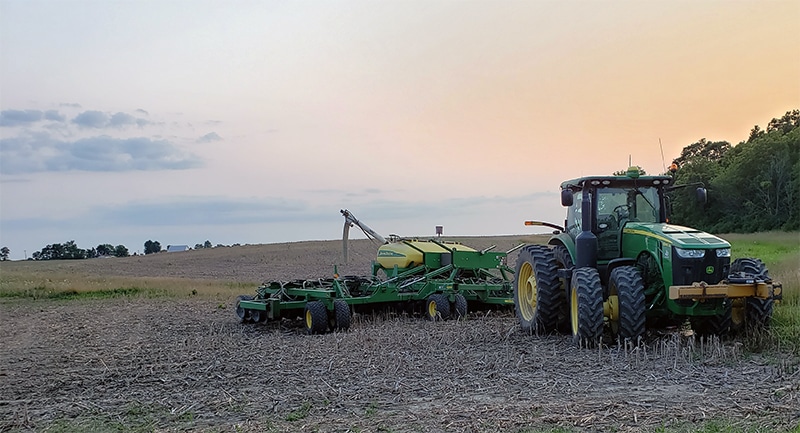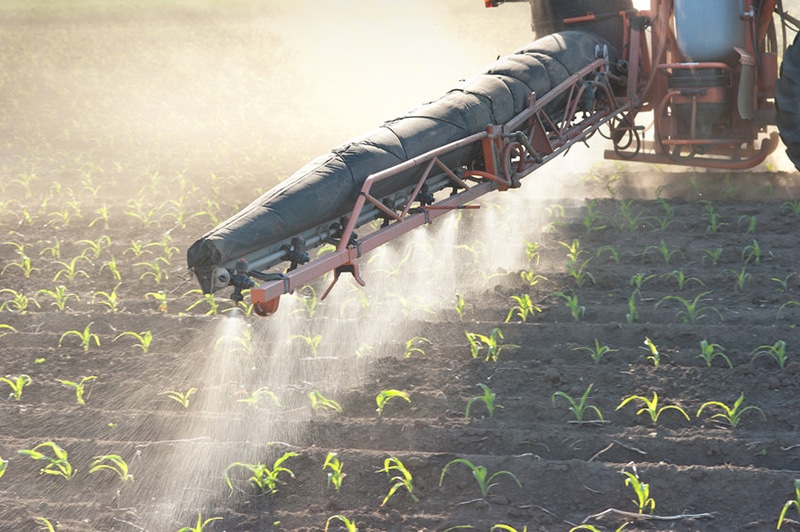 Fertilizer and Lime Application
This enterprise also began as a way for us to timely apply our own fertilizer and lime using variable rates following prescriptions written based on GPS-guided zone soil samples. We are also able to offer these services on a custom basis. We own, lease and maintain the line of equipment necessary to fully implement this enterprise including a Terragator spreader, multi-bin trailer, dry tender, wheel loader and dump-bed trailer.
Trucking and Transportation
We own a number of semi-tractors and trailers that serve as a support system for the various enterprises. We haul all of our own grain to market and can haul all of the heavy equipment needed for the different enterprises.